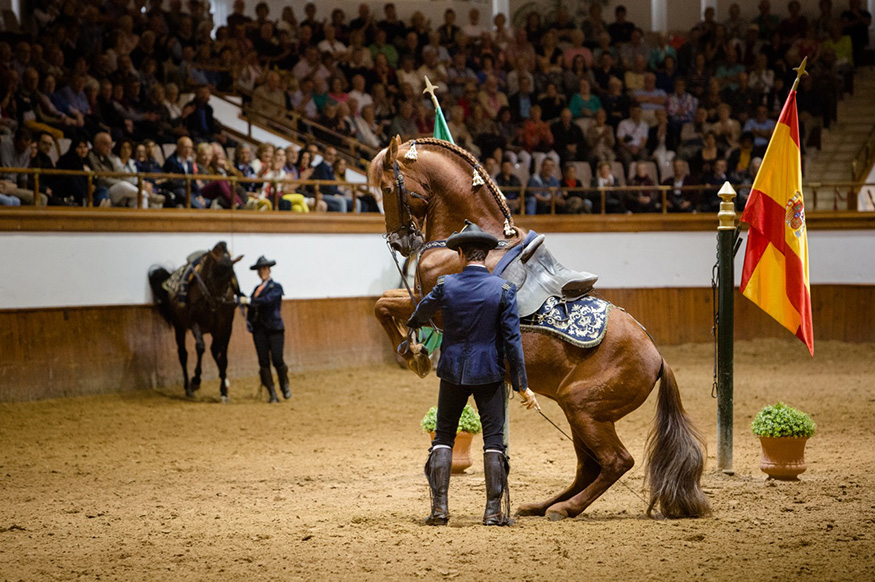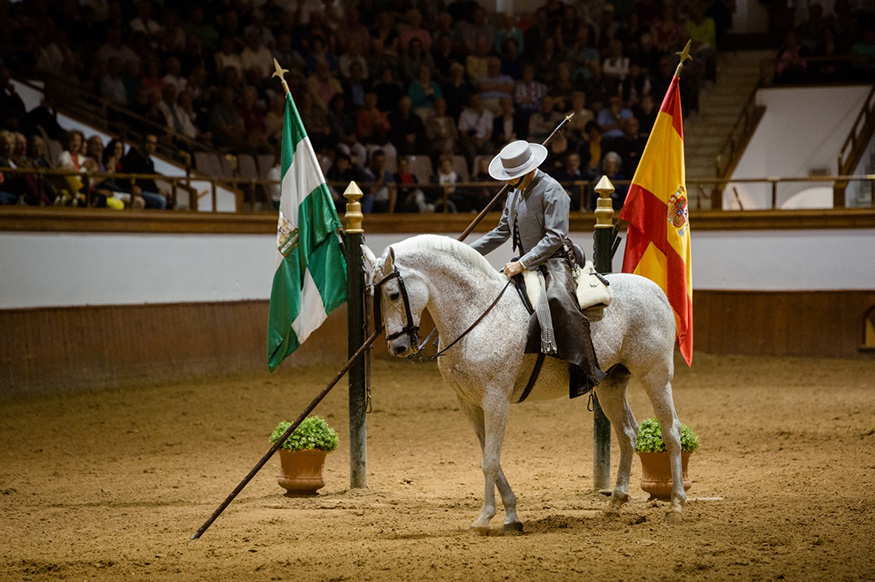 The exhibition How the Andalusian Horses Dance is an authentic equestrian ballet with purely Spanish music and costumes in the style of the 18th century, mounted on choreographies taken from the reprisses of classical and cowboy dressage and other works of traditional horsemanship. In each representation they are made of 6 on 8 choreographies. All of them maintain the same level and spectacularity and are programmed by the Institution according to the following repertoire:
cowgirl dressage
Demonstration on this discipline, where the rider, with the reins in one hand, lead the horse down the track, at the pace and gallop, changing rhythm and performing twists and turns. This is field dressage, necessary for the management of cattle.
Classic at home
Horses that perform advanced riding exercises always to the beat of classical music that accompanies them in each of the activities they perform on the track.
hitches
The horses also fulfill their mission by pulling the carriages. these hitches, used in ancient times for the transport and, nowadays relegated to sport and exhibitions. suitably harnessed, they are a spectacle in themselves, presenting a demonstration of the role and handling of horses in this discipline.
jobs in hand
The horse also obeys its dismounted rider and performs High School exercises and others of traditional ancient horsemanship such as: levadas, Cabriolas, corvettes, Piaffer (between pillars), Paso Español and on Long Reins.
Carousel
A group of horses and riders, in unison, perform advanced horsemanship exercises on the track, as the end point of this programming.
PRICE: From €1,000
DURATION: 3 hours
DATE: availability on demand.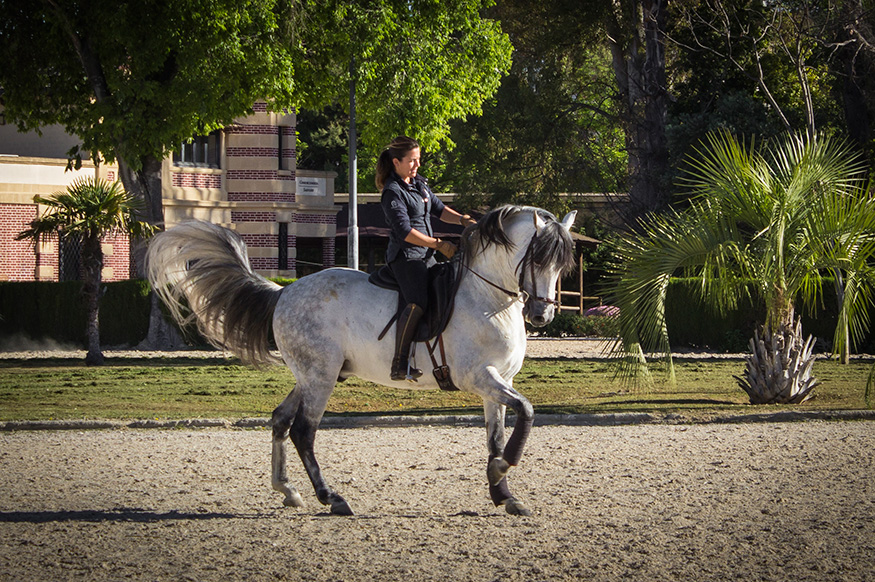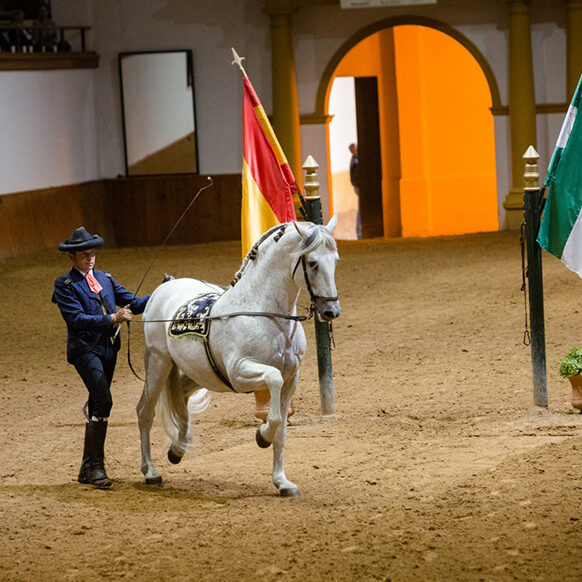 Emotions Experiences Designer
We are inspired and create experiences according to the tastes and preferences of each traveler to tailor them. Mimamos, we take care of and accompany travelers during their stay and make them feel themselves living emotions of our idiosyncrasy. Lux-Andalus Experiences, unique reference of luxury with Andalusian essence.